The following is from information that Boundary.News received regarding an incident between The Bonners Ferry Herald & Boundary County Employees, and the Boundary County Watchman group.
"The Bonners Ferry Herald has asked me for a statement for an article they are writing. Apparently, the Herald has been privy to a Cease and Desist letter from Boundary County allegedly addressed to me regarding the use of the Boundary County's flag. Why is a newspaper privy to a legal letter prior to me?
I have not received a letter or any communication in regards to using the county flag. Should I receive this letter or any other communication I will be glad to investigate the claim, should I be at fault I will be glad to remedy the issue. Out of curiosity, I decided to do some research on the use of a municipality flag. It seems a similar case has already been to trial and was deemed that a municipality insignia cannot be trademarked. Could you imagine not being able to use the American flag freely? I mean even the State of Idaho has instructions on the Secretary of State's website on how to use the Idaho State seal…
The posted statements on my pages:
"We are citizens of Boundary County standing guard watching. We post events, meetings, openings for jobs & other positions. Also, potential accountability issues and more. Disclaimer: We are not endorsed, authorized or sponsored by any entity or government agency."
There is a similar case from another jurisdiction, outlined below.
Related Case Info:
Article on the case:
https://www.nj.com/union/2014/06/union_county_must_allow_critic_to_use_it_logo_federal_judge_rules.html
Tina Renna, Plaintiff, v. THE COUNTY OF UNION, N.J., Defendant:
https://casetext.com/case/renna-v-cnty-of-union-3
To dig deep here is the Section 43(A) Of The Lanham Act
https://scholarlycommons.law.wlu.edu/cgi/viewcontent.cgi?article=2639&context=wlulr
"
The photo below is an example of the flag in question: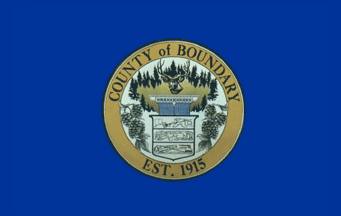 The following was pulled from the Idaho State official website, regarding seals and emblems: