From the Boundary County Watchman
"Prosecuting Attorney's "Oath To Office" Questioned"
When do the PEOPLE stand up and say enough? Will Boundary County Prosecuting Attorney Andrakay Pluid do the ethical action and request someone who has no ties to Danielle Ahrens to investigate this case?
Danielle Ahrens should have been criminally charged. It is illegal for anyone to lay hands on someone else, especially when the victim expresses to stop. Mark told Danielle "DON'T TOUCH ME". Even Caleb said "PLEASE STOP IT" and I said "STOP, DON'T TOUCH HIM".
Idaho Statute states:
18-903.  BATTERY DEFINED. A battery is any:
(b)  Actual, intentional and unlawful touching or striking of another person against the will of the other; or
This action is punishable according to Idaho Statutes:
18-904.  BATTERY — PUNISHMENT. Battery is punishable by a fine not exceeding one thousand dollars ($1,000), or by imprisonment in the county jail not to exceed six (6) months, or both.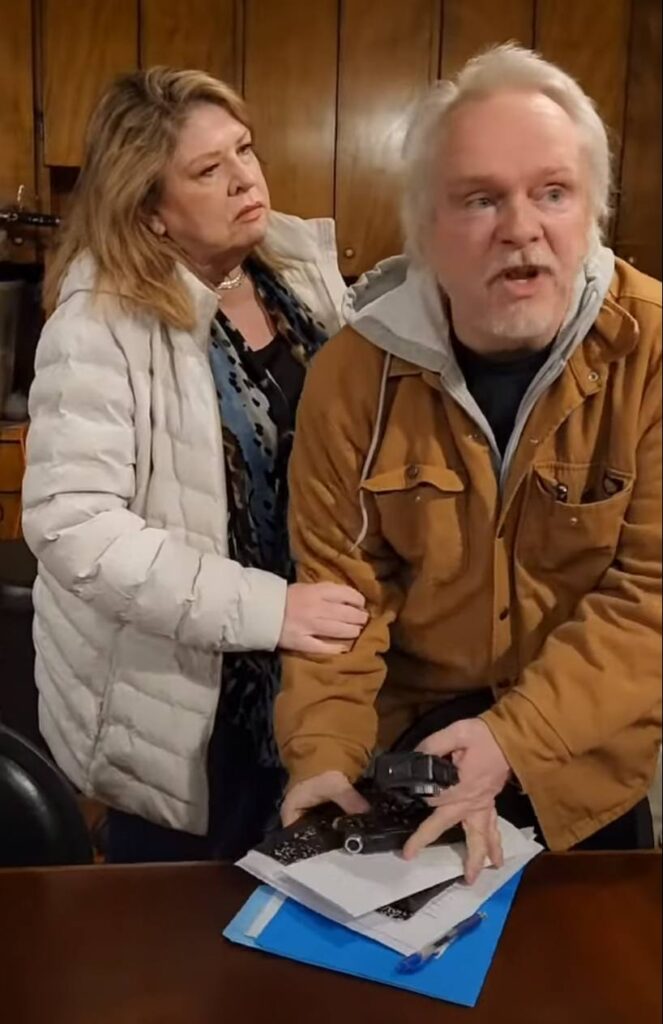 She never should have laid her hands on Mark Moseley during the March 6, 2023 Boundary County Republican Central Committee meeting. Regardless of what they were arguing over. We all learned this in kindergarten and as adults we need to be able to control ourselves. Danielle Ahrens has been voicing a desire to run for District 1 Representative… why would anyone vote for someone who can't control their actions. Especially, during a stressful moment??? A leader doesn't act like this!
This case was referred out of the county since Danielle Ahrens was related to the Boundary County Prosecuting Attorney's assistant. Bonner County took the case and after two months the Bonner County Prosecuting Attorney Louis Marshall dropped Danielle Arhens' charges.
WTHeck!
Could this be because she has friends in high places?
Is Danielle Ahrens above the law?
Are her ties in law enforcement keeping her out of jail?
Would this be considered cronyism?
Someone brought to my attention how Bonner County Prosecuting Attorney Louis Marshall and Danielle Ahrens are friends. This person gave me screenshots (see evidence below) of the two liking each other's Facebook accounts. This needs to be investigated. When Louis Marshall dismissed all charges against Danielle Ahrens, he potentially committed a crime himself per Idaho Statutes:
31-2604.  DUTIES OF PROSECUTING ATTORNEY. It is the duty of the prosecuting attorney:
To prosecute or defend all actions, applications or motions, civil or criminal
To perform all other duties required of him by any law
Let's look at the Idaho State Bar's Oath:
"I Do Solemnly Swear That: (I do Solemnly Affirm That:) I will support the Constitution of the United States and the Constitution of the state of Idaho. I will abide by the rules of professional conduct adopted by the Idaho Supreme Court. I will respect courts and judicial officers in keeping with my role as an officer of the court. I will represent my clients with vigor and zeal and will preserve inviolate their confidences and secrets. I will never seek to mislead a court or opposing party by false statement of fact or law and will scrupulously honor promises and commitments made. I will attempt to resolve matters expeditiously and without unnecessary expense. I will contribute time and resources to public service, and will never reject, for any consideration personal to myself, the cause of the defenseless or oppressed. I will conduct myself personally and professionally in conformity with the high standards of my profession. SO HELP ME GOD. ( I hereby affirm.)"
Should Idaho Attorney General investigate Bonner County Louis Marshall and verify if he violated any Idaho Statutes… including 18-13 Crimes and Punishments-Bribery and Corruption?
Should the Idaho State Bar look into whether or not Louis Marshall upheld his Oath To Office?
Video of the incident:    https://youtu.be/GsEJ7LlaWuw
Slow Motion ½ Frame:  https://youtu.be/yG4L32orM3c