The school in question has reportedly denied that there was anything 'erotic' about a picture of an elderly man in a dog collar and lingerie. This is typical of sexually degenerate behavior by pedophiles.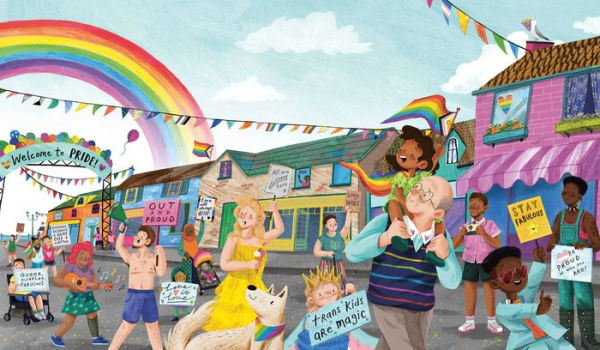 Preschoolers were exposed to a book centered on gay pride that contained sexual images raising concerns among parents. The school, Genesis Pre School in Hull, UK, allegedly read and displayed to children a book titled 'Grandad's Pride,' which featured "gay sexual bondage" illustrations that are inappropriate for  children. One father discovered images of men in leather attire, and he expressed outrage over the exposure of "inappropriate sexual or erotic images" to the children.
'Grandad's Pride,' authored by Harry Woodgate, who "identifies" as non-binary, narrates the story of a young girl finding a 'Pride' flag at her grandfather's house. He trains her how to organize a "gay pride" parade in their town. The book includes illustrations of sexually degenerate men wearing leather bondage sex costumes. Additionally, there's an illustration of a "transgender male" with scars from breast surgery, alongside a child holding a supportive sign.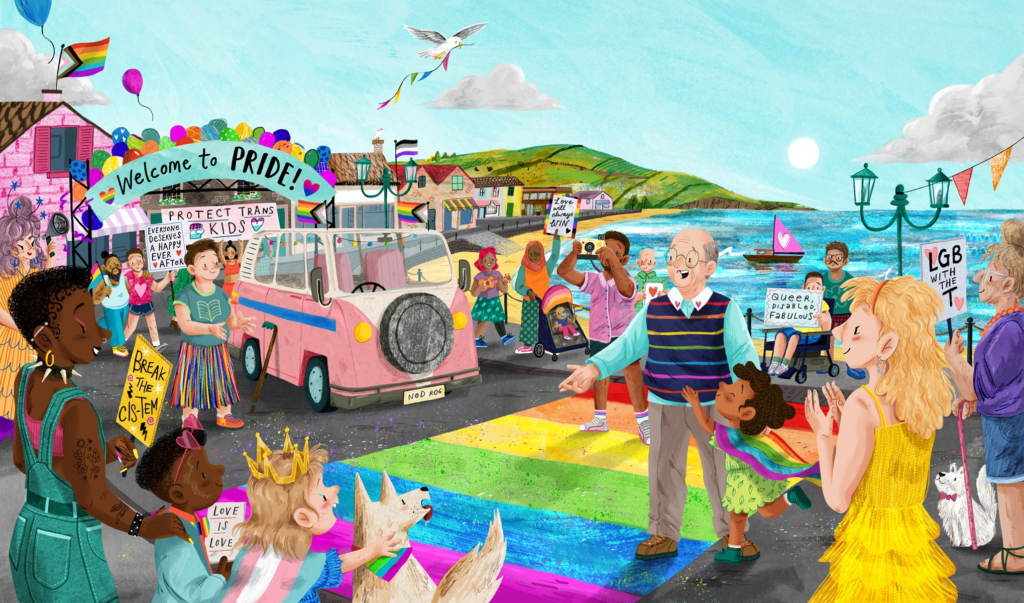 The concerned father reached out to the school, expecting an apology, but was met with a defense of the images by the school's safeguarding lead. The school's refusal to remove the book prompted the father and his wife to withdraw their child from the school. Despite the school's initial stance, a review by the board of trustees acknowledged that the book was "not age appropriate." Consequently, 'Grandad's Pride' was taken out of the classroom, and a comprehensive assessment of all other books was initiated.
Upon its release, the book faced controversy, leading parents to voice their objections on social media due to its content and the suggested age range of four to eight years. Andersen Press, the publisher of the book, responded by labeling outraged parents as "homophobic."
We need to make sure the Boundary County Library does not do this to our children. The current Library Board and Director is made up of individuals who promote the sexualization of children. They have a history of exposing children to sexually explicit books that are marketed as children books.