ESG
(Environment | Social | Governance)
What is it?
It is the total enslavement of you and everyone you know, sooner than you think.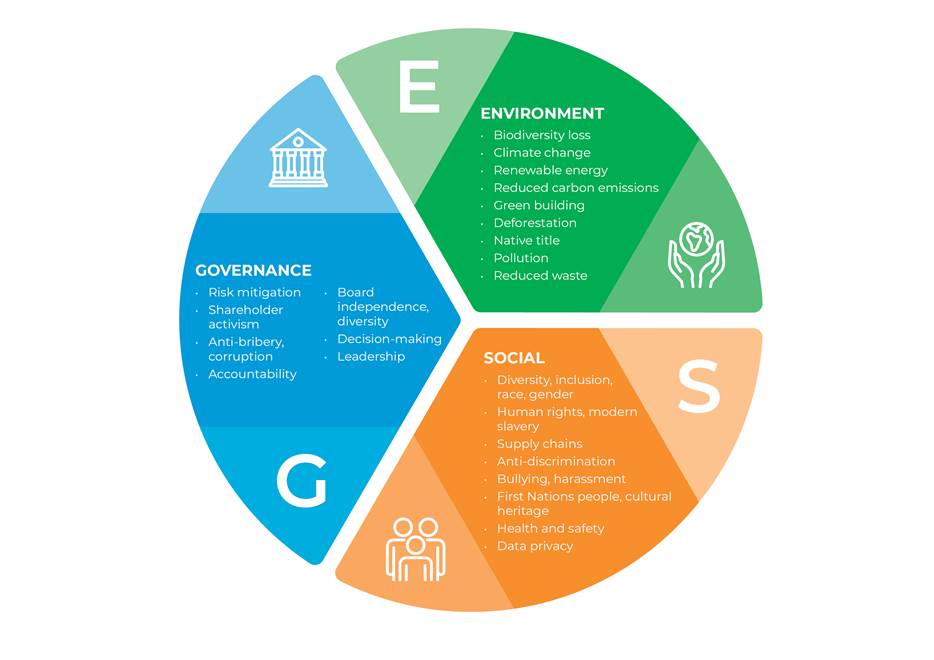 Get ready for the total enslavement of everyone who is not part of the elite, in the industrialized world. ESG is real; The Mega-corporations and those who rule over us are going to be shoving it down our throats. Have you heard of the "Social Credit Score" system in China? It has been in the US for years, and they just call it ESG.
So where does the term ESG come from?
The first group to coin the phrase ESG was the United Nations Environment Program Initiative in the Freshfields Report in October 2005. It was incorporated into sustainable finance and responsible investment in the ECOSOC Chamber at the United Nations Headquarters (UNHQ).
ESG Priorities
Companies are already developing ESG strategies across three key pillars – People, Performance, Planet – and to set SMART (Specific, Measurable, Achievable, Relevant and Time-Bound) goals against each of these topics. The goals are closely aligned to the United Nations Sustainable Development Goals (UN SDGs).
Even investment firms have moved toward this idea. Here is the new slogan from a random investment firm.  "We are values-driven—committed to the core tenets of accountability, compassion, courage, excellence, fairness, and independence. These values manifest in our culture and in our approach to advising our clients and managing their assets."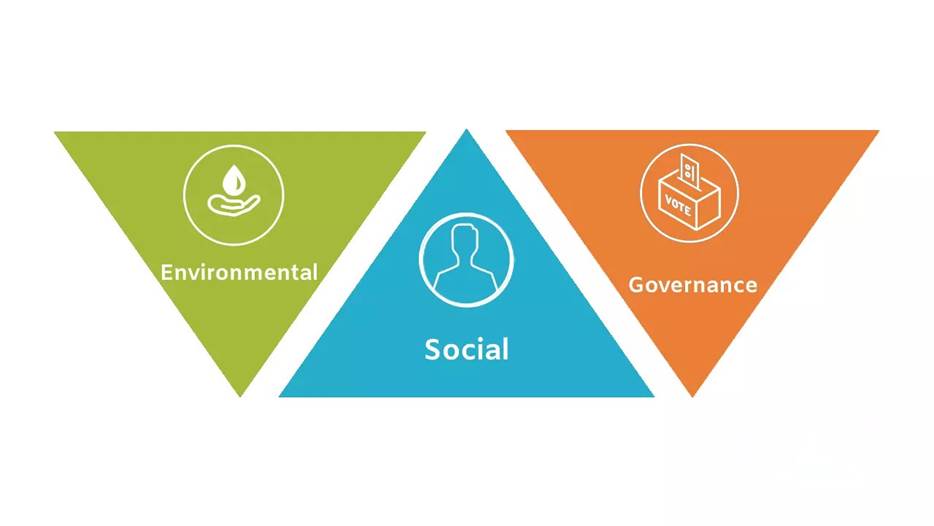 In a nutshell, ESG will control how you make purchases, what you can eat, what you drive, who you associate with, how you live, in general. It will even control who you can associate with.
Here is an interesting video, that explains just how evil ESG really is: ESG Explained, in a Nutshell
Here are some interesting details explained in an easy to understand way: ESG Simplified
Here is an ESG report, that a company published: ESG Company Report  Companies that are part of ESG publish similar reports.
Here is an example of how companies are "encouraged" to write their ESG reports: ESG Report Instructions
The following table is a list of the top 100 companies that have moved to the ESG business model. We pulled the table data from here:  Top 100 Companies that Support ESG
| | | | | |
| --- | --- | --- | --- | --- |
| Rank | Company | Symbol | Industry | ESG Score |
| 1 | Worthington Industries | WOR | Metal-Processes/Fabrication | 75.82 |
| 2 | J.B. Hunt Transport Services | JBHT | Transportation-Trucking | 73.09 |
| 3 | Verisk Analytics | VRSK | Commercial Services-Market Research | 72.79 |
| 4 | Texas Instruments | TXN | Electronics-Semiconductor Mfg | 72.63 |
| 5 | Apple | AAPL | Telecom-Consumer Products | 72.36 |
| 6 | First Solar | FSLR | Energy-Solar | 71.79 |
| 7 | ConocoPhillips | PSX | Oil & Gas-Refining/Marketing | 71.72 |
| 8 | Stepan | SCL | Chemicals-Specialty | 71.55 |
| 9 | Merck | MRK | Medical-Ethical Drugs | 70.98 |
| 10 | Host Hotels & Resorts | HST | Finance-Property REIT | 70.71 |
| 11 | Cheniere Energy | LNG | Oil & Gas-Transportation/Pipeline | 70.64 |
| 12 | MasterCard | MA | Finance-Credit Card/Payment Processing | 70.61 |
| 13 | Sempra | SRE | Utility-Diversified | 69.84 |
| 14 | Chevron | CVX | Oil & Gas Integrated | 69.75 |
| 15 | Marathon Petroleum | MPC | Oil & Gas-Refining/Marketing | 69.6 |
| 16 | Exelon | EXC | Utility-Diversified | 69.44 |
| 17 | Exponent | EXPO | Commercial Services-Consulting | 69.29 |
| 18 | Bunge | BG | Agricultural Operations | 69.05 |
| 19 | ConocoPhillips | COP | Oil & Gas-International Exploration & Products | 69 |
| 20 | Air Products and Chemicals | APD | Chemicals-Specialty | 68.9 |
| 21 | Williams Cos. | WMB | Oil & Gas Integrated | 68.33 |
| 22 | Dominion Energy | D | Utility-Diversified | 68.27 |
| 23 | Insperity | NSP | Commercial Services-Outsourcing | 68.15 |
| 24 | Cabot | CBT | Chemicals-Specialty | 67.89 |
| 25 | Packaging Corp. of America | PKG | Paper & Paper Products | 67.83 |
| 26 | Arthur J. Gallagher | AJG | Insurance-Brokers | 67.78 |
| 27 | Cummins | CMI | Trucks & Parts-Heavy Duty | 67.7 |
| 28 | CommScope | COMM | Telecom-Infrastructure | 67.4 |
| 29 | AES | AES | Utility-Electric Power | 67.39 |
| 30 | IBM | IBM | Computer-Technology Services | 67.38 |
| 31 | Coca-Cola | KO | Beverages-Non-Alcoholic | 67.29 |
| 32 | Livent | LTHM | Chemicals-Specialty | 67.16 |
| 33 | Thermo Fisher Scientific | TMO | Medical-Research Equipment/Services | 67.15 |
| 34 | CMS Energy | CMS | Utility-Diversified | 67.1 |
| 35 | Antero Midstream | AM | Oil & Gas-Integrated | 67 |
| 36 | Keysight Technologies | KEYS | Electronic-Scientific Measurement | 66.92 |
| 37 | Gartner | IT | Commercial Services-Market Research | 66.88 |
| 38 | WEC Energy Group | WEC | Utility-Diversified | 66.6 |
| 39 | Valero Energy | VLO | Oil & Gas-Refining/Marketing | 66.57 |
| 40 | Occidental Petroleum | OXY | Oil & Gas-International Exploration & Products | 66.56 |
| 41 | Valvoline | VVV | Chemicals-Specialty | 66.31 |
| 42 | Analog Devices | ADI | Electronics-Semiconductor Mfg | 66.19 |
| 43 | Hess | HES | Oil & Gas-International Exploration & Products | 66.1 |
| 44 | Exxon Mobil | XOM | Oil & Gas-Integrated | 66.01 |
| 45 | Mattel | MAT | Leisure-Toys/Games/Hobby | 65.74 |
| 46 | Sunstone Hotel Investors | SHO | Finance-Property REIT | 65.57 |
| 47 | PepsiCo | PEP | Food-Packaged | 65.48 |
| 48 | Avery Dennison | AVY | Office Supplies Mfg | 65.43 |
| 49 | Greif | GEF | Containers/Packaging | 65.37 |
| 50 | NextEra Energy | NEE | Utility-Electric Power | 65.17 |
| 51 | Marathon Oil | MRO | Oil & Gas-Integrated | 65.03 |
| 52 | ON Semiconductor | ON | Electronics-Semiconductor Mfg | 65 |
| 53 | Darling Ingredients | DAR | Agricultural Operations | 64.92 |
| 54 | Consolidated Edison | ED | Utility-Diversified | 64.92 |
| 55 | Mondelez International | MDLZ | Food-Confectionery | 64.92 |
| 56 | Amdocs | DOX | Computer-Technology Services | 64.87 |
| 57 | H.B. Fuller | FULL | Chemicals-Specialty | 64.8 |
| 58 | Halliburton | HAL | Oil & Gas-Field Services | 64.73 |
| 59 | Ashland | ASH | Chemicals-Specialty | 64.62 |
| 60 | Deere | DE | Machinery-Farm | 64.62 |
| 61 | Oneok | OKE | Oil & Gas-Transportation/Pipeline | 64.6 |
| 62 | Deckers Outdoor | DECK | Apparel-Shoes & Related Mfg | 64.59 |
| 63 | Arista Networks | ANET | Computer-Networking | 64.51 |
| 64 | Kinder Morgan | KMI | Oil & Gas-Transportation/Pipeline | 64.45 |
| 65 | Kroger | KR | Retail-Super/Mini Markets | 64.35 |
| 66 | Public Storage | PSA | Finance-Property REIT | 64.34 |
| 67 | American Electric Power | AEP | Utility-Electric Power | 64.33 |
| 68 | Eli Lilly | LLY | Medical-Diversified | 64.23 |
| 69 | DTE Energy | DTE | Utility-Diversified | 64.17 |
| 70 | XCEL Energy | XEL | Utility-Diversified | 64.02 |
| 71 | Jabil | JBL | Electronics-Contract Mfg | 63.85 |
| 72 | Marriott International | MAR | Leisure-Lodging | 63.85 |
| 73 | Danaher | DHR | Medical-Diversified | 63.54 |
| 74 | Cal-Maine Foods | CALM | Food-Meat Products | 63.45 |
| 75 | Archer Daniels Midland | ADM | Food-Grain & Related | 63.44 |
| 76 | Wesco International | WCC | Electronics-Parts | 63.44 |
| 77 | Peabody Energy | BTU | Energy-Coal | 63.41 |
| 78 | FMC | FMC | Chemicals-Agriculture | 63.33 |
| 79 | Cadence Design Systems | CDNS | Computer Software-Design | 63 |
| 80 | Broadridge Financial Solutions | BR | Financial Services-Specialty | 62.96 |
| 81 | Keurig Dr Pepper | KDP | Beverages-Non-Alcoholic | 62.9 |
| 82 | Ameren | AEE | Utility-Diversified | 62.84 |
| 83 | Federal Signal | FSS | Security/Safety | 62.82 |
| 84 | Agilent Technologies | A | Medical-Research Equipment/Services | 62.81 |
| 85 | Eversource Energy | ES | Utility-Electric Power | 62.75 |
| 86 | NRG Energy | NRG | Utility-Diversified | 62.7 |
| 87 | ConAgra Brands | CAG | Food-Packaged | 62.55 |
| 88 | Alliant Energy | LNT | Utility-Diversified | 62.45 |
| 89 | Albemarle | ALB | Chemicals-Specialty | 62.39 |
| 90 | Chipotle Mexican Grill | CMG | Retail-Restaurants | 62.27 |
| 91 | Lincoln Electric Holdings | LECO | Machinery-Tools & Related | 62.1 |
| 92 | MSC Industrial Direct | MSM | Retail/Wholesale-Building Products | 62.02 |
| 93 | Visteon | VC | Auto/Trucking-Original Equipment | 61.99 |
| 94 | Epam Systems | EPAM | Computer-Technology Services | 61.9 |
| 95 | Range Resources | RRC | Oil & Gas-US Exploration & Products | 61.69 |
| 96 | American Tower | AMT | Finance-Property REIT | 61.56 |
| 97 | Arch Resources | ARCH | Energy Coal | 61.55 |
| 98 | KBR | KBR | Building-Heavy Construction | 61.55 |
| 99 | Ormat Technologies | ORA | Energy-Alternative/Other | 61.55 |
| 100 | Hormel Foods | HRL | Food-Meat Products | 61.43 |